NTSA 25yd National Championships 2014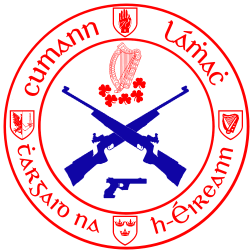 Rathdrum Rifle and Pistol Club hosted the 2014 National Championships this weekend with the 3x40 event taking place on Saturday and the prone event on Sunday.
Sean Baldwin of the Defence Forces Shooting Team is the 3 Position National Champion for 2014. Ray Kane, also from the Defence Forces team, took silver and Stephen Murphy of Dublin University Rifle Club won bronze.
Conor McDermottroe (DURC) is the Prone National Champion for 2014, with Sean Baldwin (DFST) and Terry Wearen (DFST) winning silver and bronze respectively. Dublin University Rifle Club retained the Team of Three trophy.
Full results for both the 3x40 and Prone competitions can be found here.